2016 Fall Science of Security Quarterly Meeting
2016 Fall Science of Security Quarterly Meeting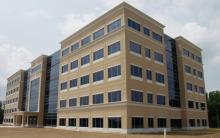 The 2016 Fall Science of Security Quarterly Meeting will be hosted at NSA on Wednesday, November 2 and November 3, 2016. The meeting will be held at the Emerson 5 auditorium on the NSA Emerson Campus.
You must have a visitor badge to attend this meeting. Please see your registration confirmation for instructions.
Meeting Agenda
Time
Topic
Briefer
Location
Day 1: November 2nd, 2016
0730 - 0900
Arrival and Security Processing

Emerson 3, Lobby / Cafe

0900 - 0915
Welcome and Introductions
Dr. Deborah Frincke (NSA, Director of Research)

Emerson 5, Auditorium

0915 - 0945
Science of Security: Introduction and Overview
Adam Tagert (NSA, Science of Security)
0945 - 1000
Break
1000 - 1200
Science of Security Hard Problem Progress
CMU
NCSU
UIUC
UMD
Panel - Lablet PIs
1000 - 1200
Lablet Business Managers Meeting 1
Emerson 3 Cafe CFR
1200 - 1330
Lunch with Posters
Emerson 3 Cafe
1330 - 1530

Recognition Ceremony - Best Scientific Paper Competition

Hosted by NSA Research Director

Emerson 5, Auditorium

1530 - 1600
Reception
Day 2: November 3rd, 2016
0800 - 0900
Arrival and Security Processing
Emerson 3 Lobby / Cafe
0900 - 0905
Day 2 Welcome
Stephanie Askins-Yannacci
(NSA Science of Security Program Manager)
0905 - 0935
Unified Cross Domain Services Management Office - Hard Problems
Dr. Maurice McKinney - UCDSMO
Emerson 5, Auditorium
0935 - 1130

NSA Hard Problems -
The Laboratory for Telecommunication Sciences

NSA Briefers
Emerson 5, Auditorium
0900 - 1100
Private Meeting: Lablet Business Managers
POC: Tim Thimmesch
Emerson 3 - R6 Large CFR
1130 - 1245

Lunch with Posters

Private Lablet PI Meeting

Emerson 3 Cafe

Emerson 3 Cafe CFR

1245 - 1300
Move to Emerson 5

Emerson 5, Auditorium

1300 - 1315
VO Updated

Katie Dey / Chris vanBuskirk (Vanderbilt University)

1315 - 1345
NCSU Lablet Overview
NCSU Lablet PI - Dr. Laurie Williams
1345 - 1400
Break
1400 - 1430
UIUC Lablet Overview
UIUC Lablet PI - Dr. David Nicol
1430 - 1500
UMD Lablet Overview
UMD Lablet PI
1500 - 1515
Break
1515 - 1545
CMU Lablet Overview
CMU Lablet PI - Dr. William Scherlis
1545
Wrap-Up and Closing
Stephanie Askins-Yannacci (NSA)

SURE Program Review: November 4th, 2016

0800 - 0830
Arrival and Security Processing
Emerson 3
0830 - 1200
Program Review

Emerson 5, Auditorium
Presentation and Poster Submissions
If you have presentation ideas please contact us at sosmtg@cps-vo.org .
Submit your presentations and posters by 31 October 2016.
Presentations: http://cps-vo.org/sos/fall16/quarterly/submit-presentation See Agenda for Links
Posters: http://cps-vo.org/sos/fall16/quarterly/submit-poster Link to Qtrly Posters
Hotel Accommodations
The following hotels are in close proximity to the Emerson Complex:
Homewood Suite by Hilton Columbia/Laurel
7531 Montpelier Rd, Laurel, MD 20723
(240) 360-2725
SpringHill Suites Columbia
7055 Minstrel Way, Columbia, MD 21046
(410) 290-7896
Hampton Inn & Suites Columbia/South MD
7045 Minstrel Way, Columbia, MD 21046
(410) 381-3001
Visitors to the Emerson Complex
The Emerson complex is a developing corporate park. Visitor Badges are required for access to all Emerson buildings - please register to receive information on obtaining a visitor badge. The visitor processing building is Emerson 3 located at:
9161 Sterling Drive
Laurel, Maryland 20723
The quarterly meeting will be held at Emerson 5 located at 9111 Sterling Drive, Laurel, Maryland. Once you receive your badge you may walk (2 min) or drive/park at Emerson 5. Leaving Emerson 3, Emerson 5 will be the first building on your right.
*** Due to limited visitor parking we will be shuttling all Quarterly Attendees to Emerson 3 for visitor processing on 2-4 November.
Please follow signs to Emerson 8 to park. A blue passenger van with "SoS Quarterly Parking" in the windows will pick you up and bring to you to Emerson 3. The shuttle will run until 8:50am. In the event you arrive after 8:50am proceed directly to Emerson 3. Please see the Map of Emerson Complex.
**Please remember to leave all prohibited items in your cars and be sure to bring photo identification with you.**
Directions to Emerson Visitor Processing
From the North:
Take I-95 South
Take Exit 35A MD 216 East towards Laurel
Take Stephens Road Exit
Turn left onto Sterling Drive
Emerson 3 is at the very end of Sterling Drive (there is construction along Sterling Dr.)
Proceed to the Gatehouse for further instruction
The Security Process
Please arrive AT LEAST 45 minutes prior to the meeting to allow time for security processing. At the gatehouse you will be asked to present a picture is (drivers license*/passport) for identification. The police officer will direct you to a parking area to park your vehicle.
Once inside, all visitors must check in at the front security desk. The security at the NSA visitor control center is similar to that of airport security. You will need to present your picture ID again. If you have not been to NSA in the past 12 months you will need to be fingerprinted.
*Please note Driver licenses or state-issued identification cards must be from a state/territory compliant with the REAL ID Act of 2005. The following states/territories are NON-COMPLIANT: Alaska, American Samoa, Arizona, Louisiana, Maine, Massachusetts, Minnesota, New York, Oklahoma, and Washington. Non-compliant DLs or IDs will NOT be accepted; an alternate photo ID will be necessary.
Prohibited Items
You will not be allowed to bring any electronic devices (cell phones, laptops, smart watches, Bluetooth devices, etc.) past the turnstiles. You may choose to leave those devices in your car or lockers are available in the Emerson 3 Cyber Cafe (where you received your visitor badge). Our Cyber Cafe is an unclassified space that has wifi connectivity if you choose to arrive early and relax before the meeting you may do so here. Please note: the wifi is provided by the building owners.
Other prohibited items include:
Firearms and/or Ammunition
Explosives, Incendiary Substances, Radioactive Materials, Flammable Liquids, Solids, Gases or other Hazardous Materials
Other Hazardous Items
Personally-owned Pages that can transmit
Personally-owned Test, Measurement and Diagnostic equipment
Personally-owned Two-way Radio Transmitters (CB, Ham, etc.)
Personally-owned Photographic and Recording Equipment (audio, video, optical) and associated Information Storage Media