DeepForge Design Studio

---
Important!
Before running the studio, please make sure of the following:
You must first be logged into CPS-VO. If you have no account, you can create one

here

.

Make sure you are using one of the supported web browsers listed

here
---
Short Description
DeepForge is a development environment for deep learning designed for simplicity, collaboration and reproducibility of experiments. Visual editing allows users to quickly and easily design neural network architectures and machine learning pipelines using a simple, intuitive interface. Integrated Version Control means that every experiment can be easily reproduced as everything is automatically version controlled. Users can design, develop and iterate on neural network models from within the browser and train the models on remote machines and monitor all executions using real-time feedback!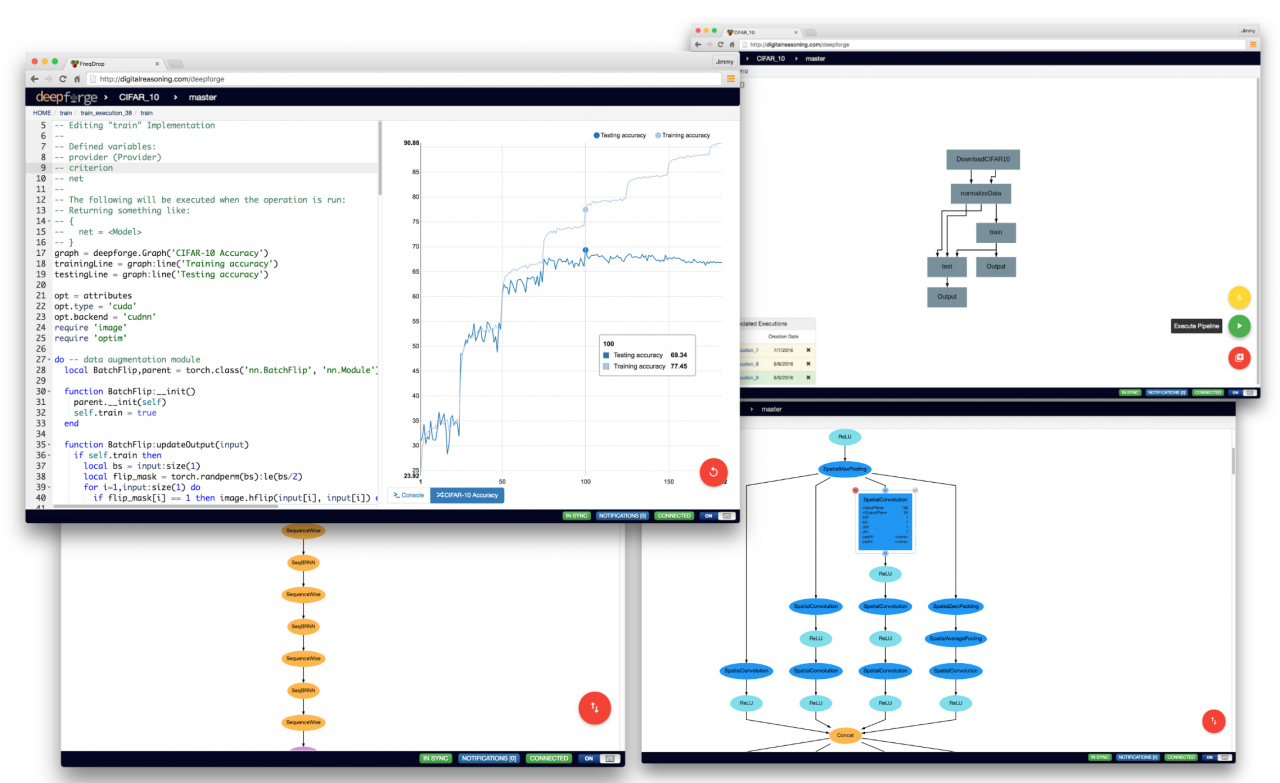 Links
Website: http://deepforge.org/
Documentation: https://deepforge.readthedocs.io/
Wiki: https://github.com/deepforge-dev/deepforge/wiki
Slides:
Examples: https://github.com/deepforge-dev/examples
Publication: https://deepforge-dev.github.io/deepforge.org/deepforge.pdf
Contact: Brian Broll
Acknowledgements:
DeepForge has been developed in collaboration with the National Science Foundation Office of Advanced Cyberinfrastructure (OAC) under award 1740151 as well as the following organizations:.
Digital Reasoning

Johns Hopkins