Program Agenda



EARLY REGISTRATION | NETWORKING
Sunday, September 15 | Hotel Lobby Bar | 7pm - 8:30pm
There will be a casual no-host gathering from 7pm - 8:30pm in the hotel lobby bar. Badges and registration materials will be available for pick-up.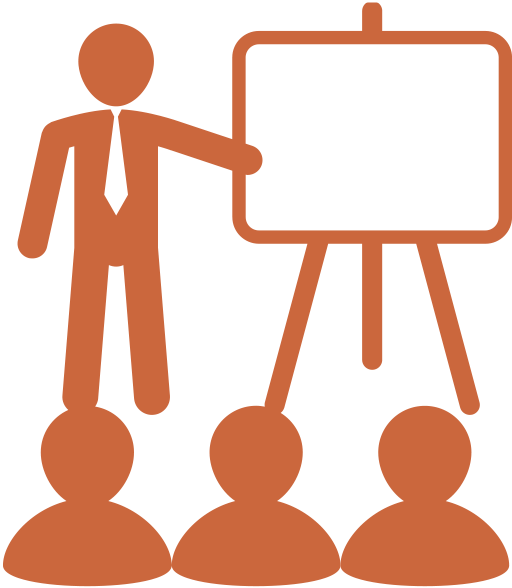 WORKSHOP
Monday, September 16 - Wednesday, September 18 | SRI International - 333 Ravenswood Ave., Menlo Park, CA
The workshop program will feature a superb lineup of plenary speakers as well as additional 'in-track speakers' to highlight specific case studies of relevance to the track work. The track groups will be looking into the role of the human in cyber environments, and will focus attention along two lines of thought: cognitive security and human-machine teaming.
For productive discussion, please review the read-ahead materials in advance of the workshop.

WORKSHOP DINNER
Tuesday, September 17 | Mama Coco Cocina Mexicana
There will be a 6:00 p.m. no-host conference dinner on Tuesday, September 17 held at Mama Coco Cocina Mexicana. Attendance is optional.

DAILY AGENDA

 
Day 1 | Day 2 | Day 3 | Mid-Year Agenda
SUNDAY, SEPTEMBER 15
The Stanford Park Hotel, 100 El Camino Real, Menlo Park, CA

1900 - 2030

Early Registration & Networking
 

 
MONDAY, SEPTEMBER 16
SRI International, 333 Ravenswood Ave., Menlo Park, CA

0800 - 1715

Registration
 

SRI Innovation Room
MORNING SESSION

0900 - 0930

Call to Order

Welcome and Opening Remarks
Sponsor: Brad Martin (NSA)
Co-Chairs: Celeste Paul (NSA) & Dan Wolf (CPVI)
SRI Computer Science Laboratory Director: Pat Lincoln

SRI Innovation Room

0930 - 1000

2019 C3E Challenge Problem 

Introduction and Overview on the C3E Challenge Problems
Dan Wolf (NSF Grant Co-PI)

1000 - 1015
Morning Break

1015 - 1115

Invited Talk: Human-Machine Teaming: Theme and Variations
David Burke (Galois Inc.)

SRI Innovation Room

 

1115 - 1130

Plenary Introduction of Human Machine Teaming
Danko Nebesh (DoD), Marco Carvalho (FIT) & Bill Streilein (MIT LL)

LUNCH SESSION

1130 - 1300

Lunch & Lunch Speaker

Lunch Talk: Data Driven Decisions
Col. Benjamin Ring (U.S. Cyber Command)

SRI Innovation Room

AFTERNOON PLENARY SESSION

1300 - 1400

Invited Talk: Contestable Design and/as Governance
Deirdre K. Mulligan (U.C. Berkeley School of Information)

SRI Innovation Room

1400 - 1420

Plenary Introduction of Cognitive Security
Kimberly Ferguson-Walter (DoD) & Adam Hill (U.C. Berkeley School of Information)

TRACK SESSION

1420 - 1630

Cognitive Security (Track Room 1)

Human Machine Teaming (Track Room 2)

Track Rooms

CLOSING SESSION

1630 - 1715

Plenary Discussion: Track Ideas Incubation Panel

SRI Innovation Room

 

 

1715

ADJOURN for the day

TUESDAY, SEPTEMBER 17
SRI International, 333 Ravenswood Avenue, Menlo Park, CA

0800 - 1730

Registration

SRI Innovation Room

MORNING SESSION

0840 - 0845

Call to Order
Co-Chairs: Celeste Paul (NSA) & Dan Wolf (CPVI)

SRI Innovation Room

0845 - 0945

Invited Talk: The Role of Deception in Attack Decisions Using Cybersecurity Scenarios
Coty Gonzalez (Carnegie Mellon University)

TRACK SESSION (includes morning break)

0945 - 1145

Cognitive Security (Track Room 1)

Human Machine Teaming (Track Room 2)

Track Rooms

LUNCH SESSION

1145 - 1300

Lunch & Lunch Speaker

Lunch Talk: The Role of Cognitive Fatigue and Overload in Facilitating Cognitive Compromise
William W. Streilein (MIT LL)

SRI Dining Room

AFTERNOON PLENARY SESSION

1300 - 1400

Invited Talk: Human, Bots and Cyborgs: Social Cyber Behavior and the Challenge of Online Influence
Rebecca Goolsby (Office of Naval Research)

SRI Innovation Room

TRACK SESSION (includes afternoon break)

1400 - 1615

Cognitive Security (Track Room 1)

Human Machine Teaming (Track Room 2)

Track Rooms

CLOSING SESSION

1615 - 1700

Plenary Discussion: Track Ideas Incubation Panel

SRI Innovation Room
^TOP

1700

C3E Poster Session

ADJOURN for the Day

SRI Innovation Verandah

1830 - 2000

Dinner at Mama Coco Cocina Mexicana
(Optional, no-host)

1081 El Camino Real, Menlo Park, CA 94025

WEDNESDAY, SEPTEMBER 18
SRI International, 333 Ravenswood Ave, Menlo Park, CA

0800 - 1200

Registration

Atrium & Track Room

MORNING SESSION
0840 - 0845
Call to Order
Co-Chairs: Celeste Paul (NSA) & Dan Wolf (CPVI)
SRI Innovation Room

 

0845 - 0945

Invited Talk: Engineering Teams of Humans and Machines
Patrick Lincoln (SRI International)

TRACK SESSIONS (includes morning break)

0945 - 1115

Cognitive Security (Track Room 1)

Human Machine Teaming (Track Room 2)

Track Rooms

1115 - 1145

Plenary Review of Track Efforts

SRI Innovation Room

CLOSING SESSION

1145 - 1200

Summary and Closing Remarks
Sponsor: Brad Martin (NSA)
Co-Chairs: Celeste Paul (NSA) & Dan Wolf (CPVI)

SRI Innovation Room

1200

Workshop Adjourns

^TOP