Venue / Travel


  V E N U E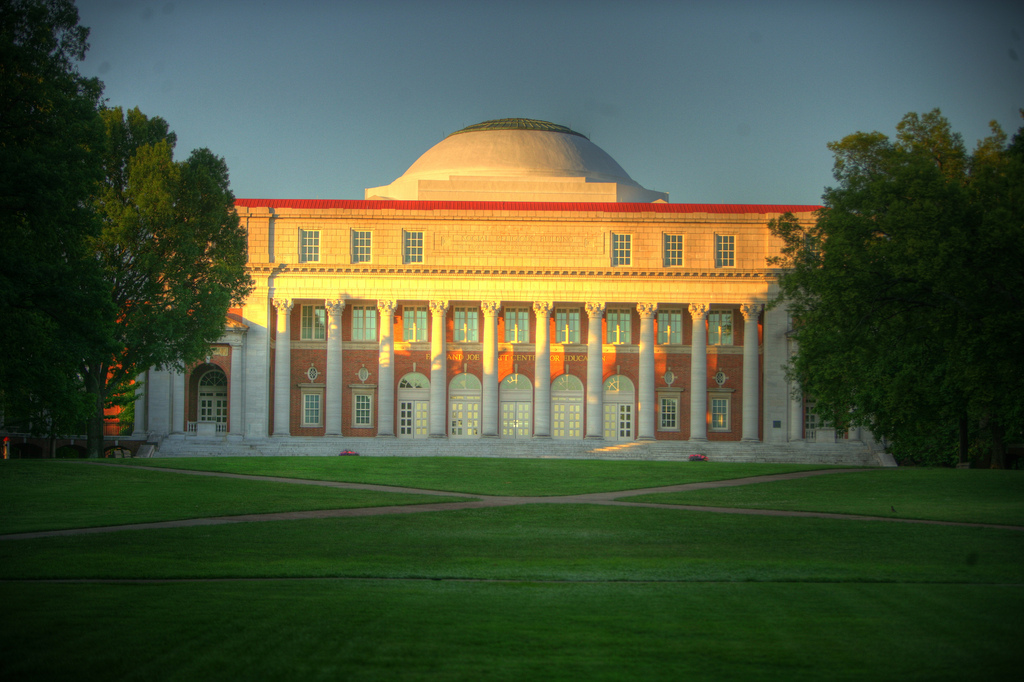 The 2019 HoTSoS Symposium will be held at the Wyatt Center Rotunda on the Peabody Campus of Vanderbilt University in Nashville, Tennessee. The symposium will be held April 1-3, 2019 with an opening reception on the evening of April 1, 2018. The Wyatt Center is located at 1930 South Drive Nashville, TN 37212.
HOTEL
A block of rooms has been reserved at the Vanderbilt Embassy Suites at the reduced rate of $195 per night + state & local taxes. In order to receive the reduced rate, you must make reservations by Wednesday, February 27th extended to Friday, March 8.  Reservations made after that time will be based on availability at the hotel's prevailing rates. You can reserve your room online using the dedicated group reservation link or by calling 615-277-4966. When calling please identify yourself as part of the HotSoS Symposium group.
The hotel is located at 1811 Broadway, Nashville, TN 37203. Complimentary shuttle service is available from 7am to midnight.
DIRECTIONS/PARKING
It is recommended that you take an Uber/Lyft to the venue as parking is very limited. The Wesley Place Garage offers daily parking and is about a 10 minute walk from the Peabody Campus. See directions here. For those who a staying at the Vanderbilt Embassy Suites a shuttle will make two runs each morning at 7:40am and 8:10am. You may sign up for a shuttle run here.

  T R A N S P O R T A T I O N  

Nashville is served by the Nashville International Airport (BNA). Vanderbilt University is approximately 9 miles from the airport.  A variety of ground transportation options are available, including taxis, personal transporation services (Uber, Lyft, etc.), and executive car services. The typical fare for Uber/Lyft is $18. A taxi is usually about $30.
Driving Directions From BNA Airport to the Wyatt Center

  W H E R E  T O  E A T  I N  M U S I C  C I T Y  


*ordered by distance from the Vanderbilt Embassy Suites