Modelica Design Studio

Short Description
Modelica® is a non-proprietary, object-oriented, equation based language to conveniently model complex physical systems containing, e.g., mechanical, electrical, electronic, hydraulic, thermal, control, electric power or process-oriented subcomponents.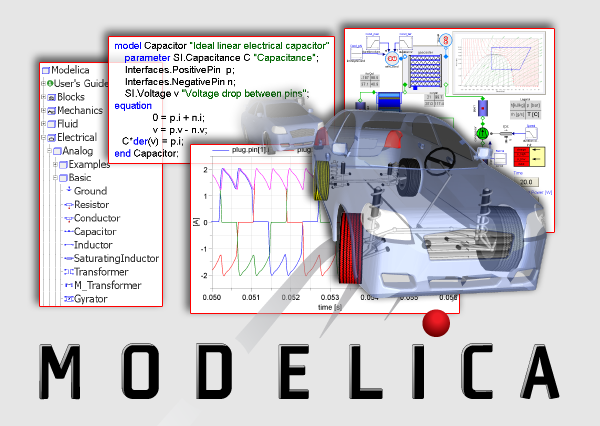 Links
Modelica Design Studio
(Important! To view the design studio, you need to be logged in CPS-VO. You can create an account here.)
Website: https://www.modelica.org/
Library: https://www.modelica.org/libraries
Publications: https://www.modelica.org/publications
Related Tools: https://www.modelica.org/tools
Source Code: https://github.com/webgme/webgme-dss
Video: https://cps-vo.org/group/modelica/video
Contact: Patrik Meijer
Acknowledgements:
The Modelica tool has been developed in collaboration with the National Science Foundation-funded Cyber-Physical Systems Virtual Organization (CPS-VO).