HoTSoS 2020 - Poster Submission
POSTER TEMPLATES
Download Tall Template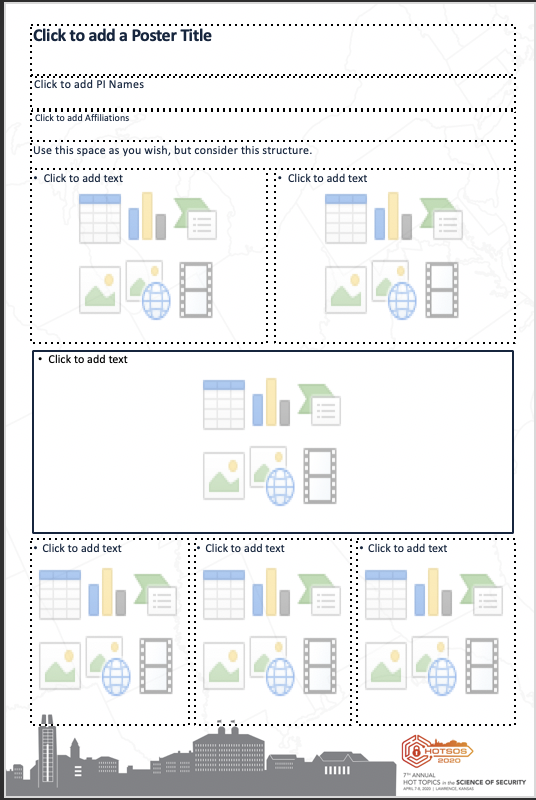 Download Wide Template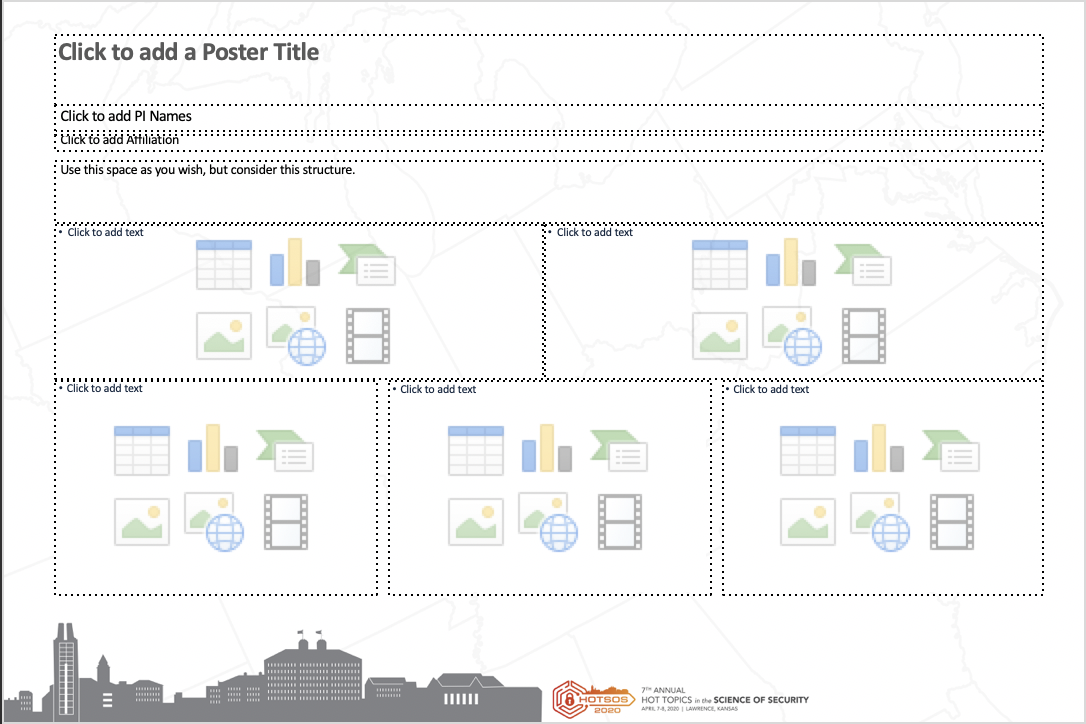 Poster Session Guidance
Please submit the poster content and your pre-recorded lightning talk file via the webform below. Please submit the content by Tuesday, September 8, 2020. This deadline is firm.
Poster Requirements
Size: 2' x 3'

The preferred format is PDF.

Template with HoTSoS branding
Video Requirements (Lightning Talk)
3-minutes in length
MP4 file format
16:9 aspect ratio preferred
500MB max file size
Clear audio (headsets are permitted)
The following file naming convention, wherein [lastname] is the last name of the primary author of the paper: lastname_PosterSession_hotsos2020.mp4 (e.g. PETZ_PosterSession_hotsos2020.mp4)
Fullscreen slides with speaker inset, as show here:

Templates
While we do ask that you use the template with the HoTSoS branding, please feel free to restructure the layout of the template to fit the needs of your content.
If you have any questions please contact the organizers at hotsos2020[at]cps-vo.org. ​We look forward to your participation!