NSA Civil Liberties & Privacy: Bridging the Art and Science of Privacy
Abstract:
The Director of Civil Liberties and Privacy is the primary advisor on protection of civil liberties and privacy to NSA's Director and is the lead for promoting and integrating civil liberties and privacy protections into NSA policies, plans, procedures, technology, programs, and activities.  The Office of Civil Liberties and Privacy is responsible for developing meaningful civil liberties and privacy processes and is working to identify and study methodologies that take a data-driven and use-driven approach to evaluating privacy impact.
Biography: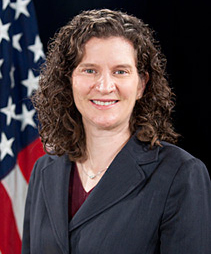 Rebecca Richards serves as the National Security Agency's first Civil Liberties and Privacy Officer. Ms. Richards' provides expert advice to the Director of NSA and oversight of NSA's civil liberties and privacy related activities. She also develops measures to further strengthen NSA's privacy protections, alongside the NSA's Office of the General Counsel and its Office of the Director of Compliance.
License:
Creative Commons 2.5
Switch to experimental viewer
PDF document

246.77 KB

44 downloads