LASER 2016
The Learning from Authoritative Security Experiment Results (LASER) workshops focus on learning from and improving cyber security experimental results. The workshop explores both positive and negative results, the latter of which are not often published. The workshop goal is to foster a dramatic change in the paradigm of cyber security research and experimentation, improving the overall quality of practiced science.
LASER 2016 will focus on computer security experimentation methods and results that demonstrate approaches to increasing the repeatability and archiving of experiments, methods, results, and data. Participants will find LASER to be a constructive and highly interactive venue featuring informal paper presentations and extended discussions. To promote a high level of interaction, attendance will be limited, with first preference given to participating authors. Additional seats will be available on a first-come first-served basis.
LASER also seeks to foster good science in the next generation of cyber security researchers. As such, LASER offers a limited number of student scholarships for participation.
Call for Papers
The full Call for Papers can be found at http://cps-vo.org/node/23146.
Important Dates
Friday, January 29, 2016: CfP Submissions Due
Monday, February 29, 2016: Authors Notified
TBD: Registration Opens
TBD: Program Announcement
TBD: Early Bird Registration Ends
Thursday, May 26, 2016: WORKSHOP
Thursday, June 30, 2016: Final Papers Due
Workshop Sponsors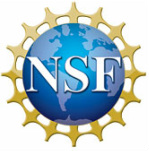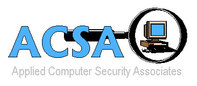 Further Information
If you have questions or comments about LASER, or if you would like additional information about the workshop, contact us at: info@laser-workshop.org.
Join the LASER mailing list to stay informed of LASER news.
Spotlight Slideshow Image: