Follow @SoS_VO_org on Twitter!
Follow @SoS_VO_org on Twitter!
The SoS-VO team is excited to announce that we recently updated the homepage of the website to link to the official Science of Security & Privacy twitter account where we will be making daily announcements about noteworthy news items, upcoming opportunities, and impending deadlines in the SoS community.
You can follow the official twitter account by visiting the SoS-VO homepage here and locating the twitter button, or by simply clicking here.
There are also twitter accounts for the HoTSoS Symposium here and the CPS-VO here that you can follow.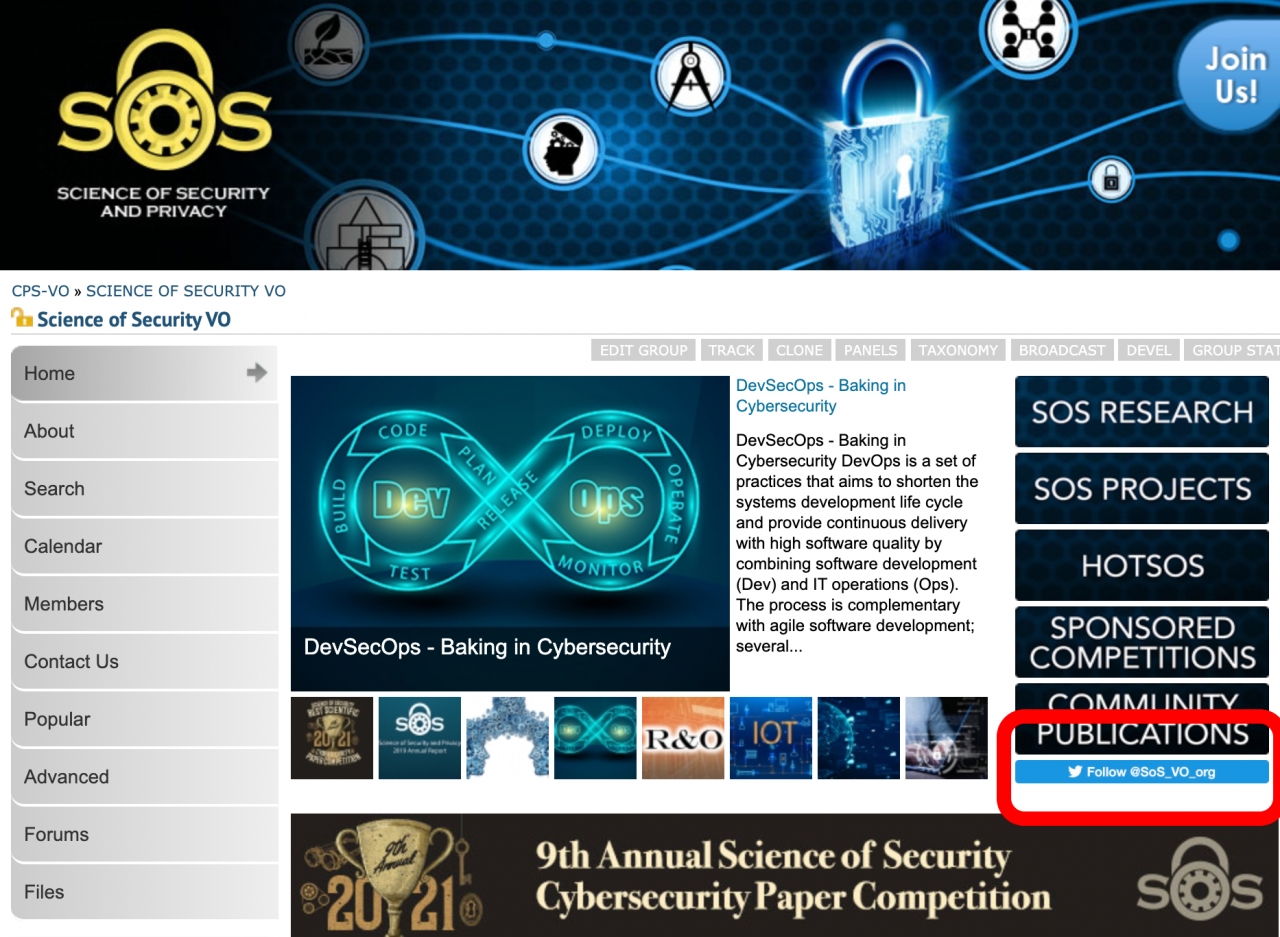 If you have any questions, we invite you to contact us.