UIUC Lablet Project Talk: An Automated Synthesis Framework for Network Security and Resilience
ABSTRACT
In this talk we will present our work on building an automated synthesis framework for network security and resilience. This platform leverages formal models and automated synthesis to automatically derive network state and repairs from a set of provided specifications. We will focus on providing updates on three key recent thrusts. First, we will describe our activities to apply our technologies towards automating large-scale service provider infrastructures. Then, we will describe our activities on improving resilience of power networks and their underlying computer networks. Finally, we will give a brief update on leveraging our technologies to virtualize IoT devices, with the goal to enhance IoT security by accelerating IoT researchers' and students' ability to experiment and learn at scale.
BIOS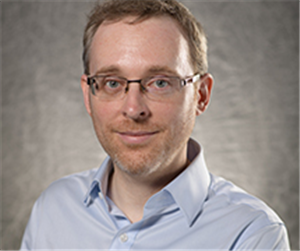 Dr. Matthew Caesar is a Professor in the Department of Computer Science at the University of Illinois at Urbana-Champaign. He received his Ph.D. at UC Berkeley in 2007. Matthew received the NSF CAREER award, DARPA CSSG membership, is a CAS Fellow, and received the "Test of Time Award" from the USENIX Symposium on Networked Systems Design and Implementation for his foundational contributions to software-defined networking. Matthew has a history of successful technology transfer, including his work at AT&T where he co-developed the Routing Control Platform, a route management technology which remains in daily use in their North American IP backbone; and at Microsoft, where he co-developed Virtual Ring Routing, which was incorporated as part of the mesh connectivity layer in Microsoft Windows.
Dr. Dong (Kevin) Jin is an Associate Professor in the Department of Computer Science and Computer Engineering at the University of Arkansas. He obtained his Ph.D. in Electrical and Computer Engineering from the University of Illinois at Urbana-Champaign in 2013. His research interests include cyber-security, compute networks, cyber-physical system security and resilience, and modeling and simulation of large-scale systems. He is a recipient of the Air Force Office of Scientific Research (AFOSR) Young Investigator Program (YIP) award. He also received the Best Paper Awards at IEEE SmartGridComm in 2020, ACM SIGSIM-PADS in 2012, 2015, and 2019, and IET Cyber-Physical Systems: Theory & Applications in 2018.
Ms. Gabriella Xue is an undergraduate student at the University of Illinois at Urbana-Champaign. She is passionate about building resilient and secure large-scale software systems. Together with the PIs, she is leading development of a teaching and research platform for virtualizing cyber environments.
License:
Creative Commons 2.5
Switch to experimental viewer
PDF document

1.82 MB

1 download