Venue / Travel

Venue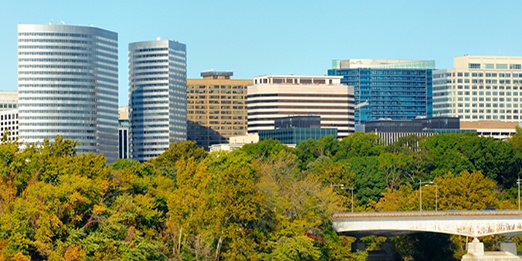 The Formal Methods at Scale will be held at the SRI International's Washington D.C. facility on Sept 25, 2019. SRI Washington, D.C. is conveniently located two blocks from the Rosslyn Metro station at 1100 Wilson Boulevard, Suite 2800 (28th floor), Arlington, VA 22209.
The office is located in the North Tower of the Twin Towers (formerly the Gannett/USA Today building) in Arlington (Rossyln), Virginia.
Detailed directions to SRI Washington, D.C. can be found on the SRI site here: https://www.sri.com/directions-sris-washington-dc-facility
Travel Support
Guidelines for non-government attendees receiving travel support can be found at https://cps-vo.org/group/FMScale-east/travel.
Local Area Hotels
Residence Inn by Marriott Arlington Rossyln
0.3 miles from SRI
Courtyard by Marriott Arlington Rosslyn
0.3 miles from SRI
Le Méridien Arlington (Government Per Diem)
0.2 miles from SRI
Holiday Inn Rosslyn at Key Bridge (Government Per Diem)
04. miles from SRI
Hyatt Centric Arlington (Government Per Diem)
0.7 miles from SRI
Homewood Suites by Hilton Arlington (Government Per Diem)
0.7 miles from SRI