Symposium on the Science of Security (HotSoS)

ABOUT HoTSoS
HoTSoS is a research event centered on the Science of Security, which aims to address the fundamental problems of security in a principled manner. The ninth annual HoTSoS event will be virtually hosted by The University of Illinois Urbana-Champaign in April 2022.
HotSoS brings together researchers from diverse disciplines to promote advancement of work related to the science of security. The Call for Papers will be available in October 2021. The program will include presentations of already published work in security and privacy, particularly that which examines scientific foundations of trustworthy systems. Additionally, work-in-progress manuscrupts will be accepted for presentation. The papers in this category will receive early feedback on a research direction, technology, or idea before it has been fully evaluated. We will again include student presentations and also have a poster session highlighted by a poster competition.

The Science of Security (SoS) emphasizes the advancement of research methods as well as the development of new research results. This dual focus is intended to improve both the confidence we gain from scientific results and also the capacity and efficiency through which we address increasingly technical problems.


  G E N E R A L  C H A I R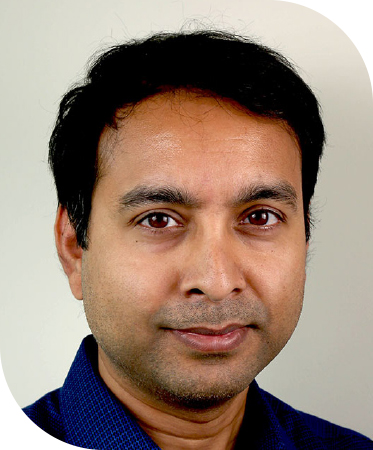 SAYAN MITRA is a Professor of ECE and CS at the University of Illinois, Urbana-Champaign. He received his PhD from MIT in computer science. Hi research interests are in safety of autonomous systems, formal verification, and control theory. His textbook on verification of cyber-physical systems was published by MIT press in 2021. Sayan received the National Science Foundation's CAREER Award, AFOSR Young Investigator Research Program Award, IEEE-HKN C. Holmes MacDonald Outstanding Teaching Award, a Siebel Fellowship, and several best paper awards.

  P R O G R A M   C O - C H A I R S  

| | |
| --- | --- |
| ADAM TAGERT is the technical director the National Security Agency Science of Security Initiative. He sets the technical direction for research projects at 18 Science of Security (SoS) funded universities, leads the NSA Best Cybersecurity Paper Competition, guides the SoS awards at the International Science and Engineering Fair, and builds community with the SoS Virtual Organization. He received his Ph.D. from Carnegie Mellon University in Engineering and Public Policy where he researched national cybersecurity strategies of small developing nations, particularly Rwanda. He obtained a Computer Science degree from Princeton University. | BENJAMIN UJCICH  is an Assistant Professor in the Department of Computer Science at Georgetown University. He conducts research on topics in systems and networking security, network accountability, and legal and regulatory influence on systems and networking design. He received his PhD in Electrical and Computer Engineering at the University of Illinois at Urbana-Champaign in 2020, where he was co-advised by Adam Bates and William H. Sanders |

  P R O G R A M  C O M M I T T E E 

JONATHAN ALDRICH, Carnegie Melon University
MICHAEL COBLENZ, University of Maryland
JOHN EMANUELLO, National Security Agency
SASCHA FAL, Leibniz University Hannover
KEVIN KORNEGAY, Morgan State University
WILLIAM MARTIN, DARPA
SEAN PEISERT, Lawrence Berkeley National Laboratory

STEPHANIE POLCYNSKI, Laboratory for Advanced Cybersecurity Research at NSA
BRADLEY POTTEIGER, JHU APL
AHMAD RIDLEY, National Security Agency
STEVE SMALLEY, National Security Agency
SHANE STRUTZ, National Security Agency
YU WANG, Duke University

  O R G A N I Z A T I O N 



NSA Liason: HEATHER LUCAS (National Security Agency)
Communications and Organization: KATIE DEY (Vanderbilt University)
Meeting Coordination: REGAN WILLIAMS (Vanderbilt University)
Graphic and Web Design: AMY KARNS (Vanderbilt University)



Program Agendas:  2021 | 2020 | 2019 | 2018 | 2017 | 2016 | 2015 | 2014 | 2012
Call for Papers:        2021 | 2020 | 2019 | 2018 | 2017 | 2016 | 2015 | 2014

 
HotSoS is sponsored by the National Security Agency